There is nothing like being a part of a secret proposal!
When I got the text from Rebecca's brother sharing the plan Daniel and himself had come up with I was so excited!
My husband had a photographer hiding out to get our proposal and it was super special to have the images! I was so happy Daniel decided to drive all the way from the Northwest so that I could shoot this special time for them. What an honor!
Rebecca is pretty perceptive and had her suspicions of what might be happening that weekend, all the way up to that morning in fact. But by the way her brother and everyone else was acting she decided that there must not be any proposal happening after all.
Daniel, her brother John Paul, my husband and I got to the Indianapolis Museum of Art an hour early to pick just the right place. John Paul went to go pick Rebecca up for a 'sibling picnic or movie or something'. We all activated 'find my friends' on our phones so we would know when he got back with her.
Tim and I were hiding out in the bushes and under a walkway when we heard Rebecca coming up the trail.
The moment she saw Daniel standing there was priceless, complete shock and excitement on her face.
I'm pretty sure this was one of the sweetest things I'll photograph all year and it was my complete honor to be the one chosen to capture it.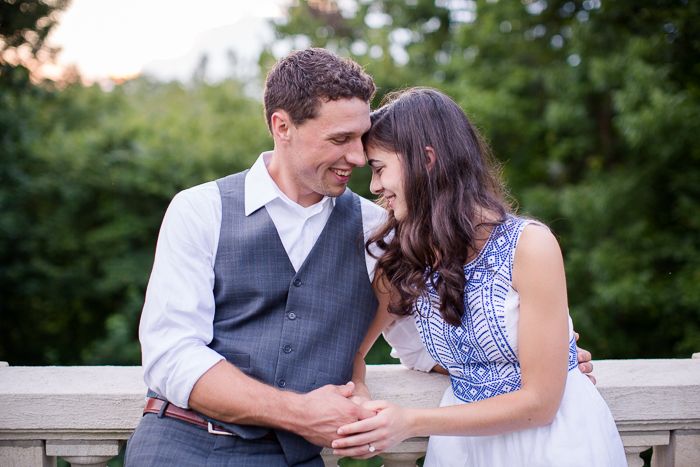 contact evy for clean, fresh, romantic photography