The first day of Spring is here!!!!
Although it's already felt like it's been here for a few weeks in parts of the US.
Yesterday I was walking in green grass, the sun was setting over the trees, the slight breeze was blowing all around me, there was a beautiful flowering 'tulip tree' with it's fragrance floating through the air.
It was one of those moments you're happy to be alive and your heart can't help but praise the one who made it all.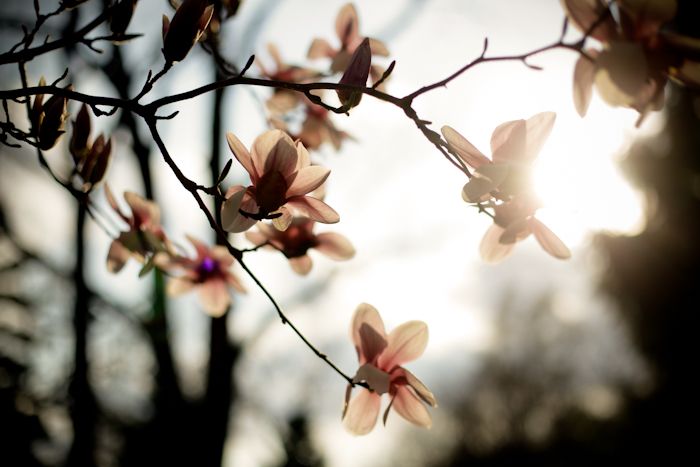 I have a little something I wanted to giveaway to one of you awesome blog readers to celebrate the return of this wonderful season.
It's a happy, blue, (my signature color) vintage looking flower necklace.
How much more awesome could you pack into a piece of jewelry?
Ok, so this is not a random winner contest like normal. No, I wanted to give you something to participate in.
I realize most of my blog readers happen to be photographers or budding photographers, and I wanted to hold a contest that helped to inspire you and others.
So here's the deal.
You take a picture that says "Spring is here!".
Be creative, be unique, think outside the box, make something beautiful for us all to enjoy.
You can email up to 3 images to evy@evangelinerenee.com
The winner will receive this beautiful necklace from 'Forever 21',
and their image with credit will be posted here on this blog for everyone to admire, and for
the general-all-around-happiness of all of us.
Your images will be judged (by myself and other trusted judges) on composition, lighting, content,
and over- all Spring-y-ness.
Or we could throw all the technical stuff to the wind and just pick our favorite image for no other reason than it's our favorite. (so even if you're not a photographer, you could totally win this thing!)
Now if you're a guy and you don't really want a necklace, first think if you could give it to an beloved sister or mother, but if not I'll mail you a starbucks card for the amount of $10.
Well what are you waiting for, go take some pictures!
Deadline is March31st, 2012.
Winner will be announced soon after. If winner does not claim their prize within 36 hours prize will default to runner up.
p.s. The images must be taken by you, and you have to have take them between the 20th-31st of March 2012.
contact evy for clean, fresh, romantic photography