Here's the next installment of my guest blogging series, Bride Style. Enjoy some more inspiration from hair, and makeup stylist Amy!
Sophisticated, vintage-inspired looks are all the rage! We dressed up a classic chignon with a side twist, and added glamorous eyeliner and red lipstick. False eyelashes and winged eyeliner are a fun way to add some drama!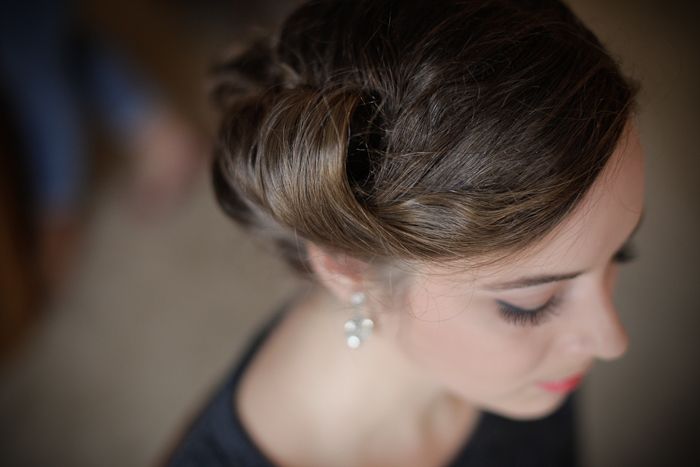 If this vintage look is totally you, here are a few pointers:
· When going with a dramatic lip and winged eyeliner, it's important to keep the rest of your makeup simple
· Fake eyelashes are an easy way to dress up any look for your special day
· With a more complicated hairstyle, make sure whoever does your hair knows what they are doing – you don't want your hair falling out of an updo halfway through the ceremony! Whether it's a friend or a professional that does your hair, have a trial run before the wedding.
Would you ever do this look for your wedding?
contact evy for clean, fresh, romantic photography