There are a few wedding traditions that have stuck around for quite awhile.
Some for excellent reasons, some for sentimental reasons, and some for simply superstitious reasons.
One prevailing tradition has been to not see your bride before she walks down the aisle,
and I TOTALLY get it!
I'm a pretty sentimental person myself.
That being the case, I'd like to present six reasons it might be even more special to do a 'first look'.
My husband and I did a 'first look' and I have never regretted it!
If you're worried the 'intial excitment and surprise' won't be there for the ceremony, dont' worry, walking down the aisle is still such a special thing. I have brides and grooms cry happy tears with and without a 'first look'.
First, what is a 'first look'?
Simply put it's when you schedule a specific time before your actual wedding ceremony to see your soon-to-be wife or husband.
These times can be very intimate with just you two and your photographer, or you can have your family/bridal party watching close by or from a distance. There are many different ways you can do it depending on your personality and preferences.
If you're getting married really early in the day 'first looks' aren't as beneficial for your timeline to run smoothly, you might not even have enough time to get ready and see each other before the actual ceremony. If you're getting married in the afternoon or evening doing a 'first look' would be highly advantageous to keep the schedule more relaxed, fun, and on time.
Once you've considered both options I hope you'll be able to make an informed decision that will make your wedding day perfect, just how you've always dreamed it would be.
In the end, it's your day and you can do what you feel is the right fit for you as a couple.
Here is what one of my grooms, Zach had to say about his experience with doing a 'first look'.
"The idea of a first look was foreign to me until a year or so ago – thus I'm not an expert on this subject.
However, I would recommend a first look.
I was initially quite opposed to the idea of a first look since I thought the first time you should see your bride should be when the chapel doors open. But I'm so very thankful we did a first look! I would argue that a first look will only add joy and excitement to your day and in no way detract from it.
First looks are the best!! In retrospect, the best reason to do a first look is so you can actually soak in the joy and emotion of seeing your bride for the first time. You simply can't soak in that moment if it's done in front of a whole crowd of people.
What did it feel like? It felt like the rest of the world just faded away, and in many ways, it did since it was just the two of us in that moment. The moments surrounding our "first look" were some of the best moments I remember from our wedding day since it was just the two of us anticipating with much excitement what was all to come. Once the wedding ceremony actually starts you never do get a moment to yourself until the very end of the day when it's all over!
Also, from a logistical standpoint doing a first look is clearly the best option. A first look simply gives you more time for pictures, which results in more memories captured from the wedding day.
Again, I was one who was initially opposed to a first look.
In the end, though I wouldn't trade our "first look" for anything. And not just because it's a trendy thing to do. It adds so much joy to the wedding day to include a first look! "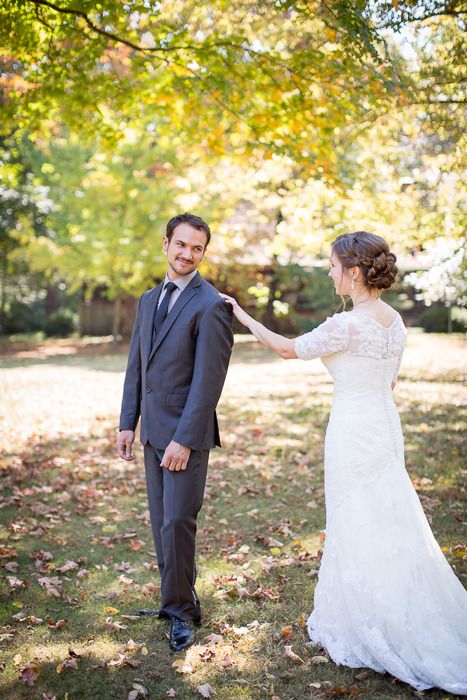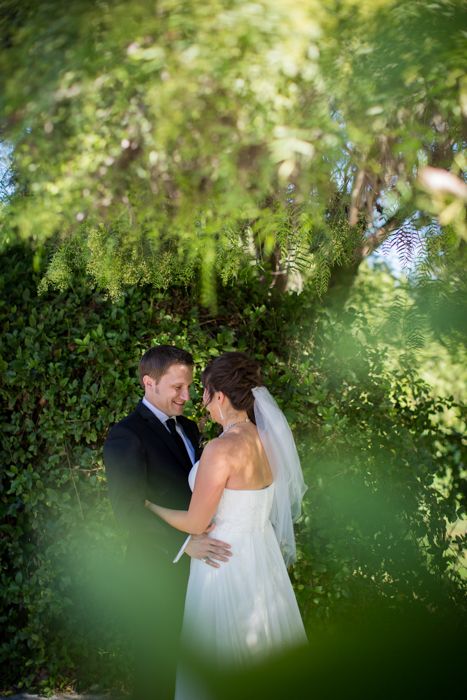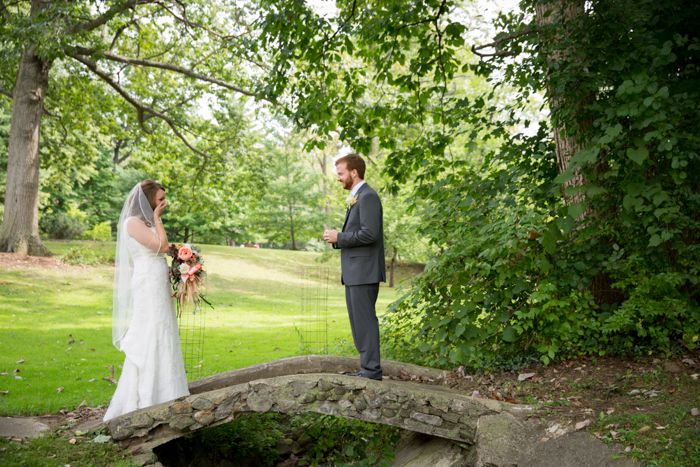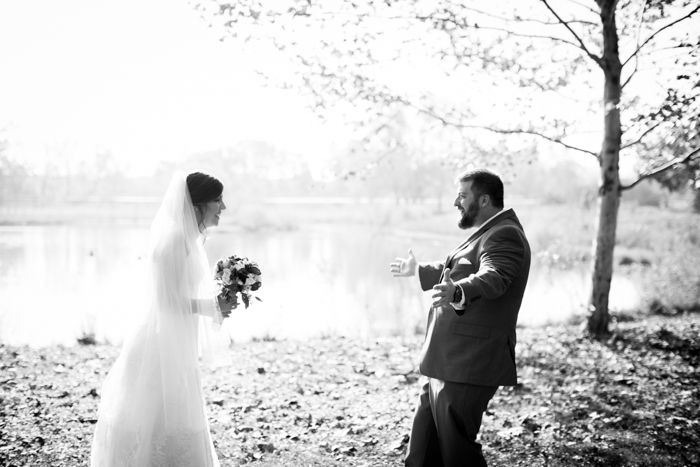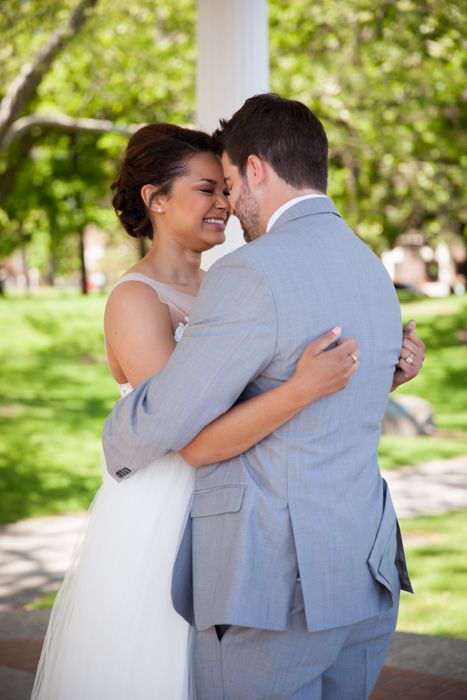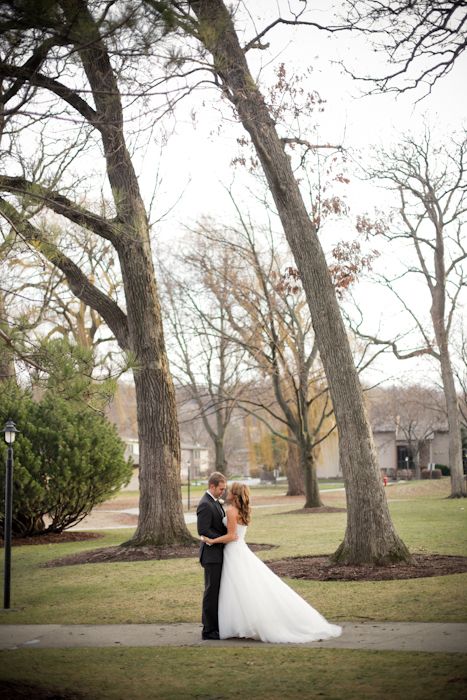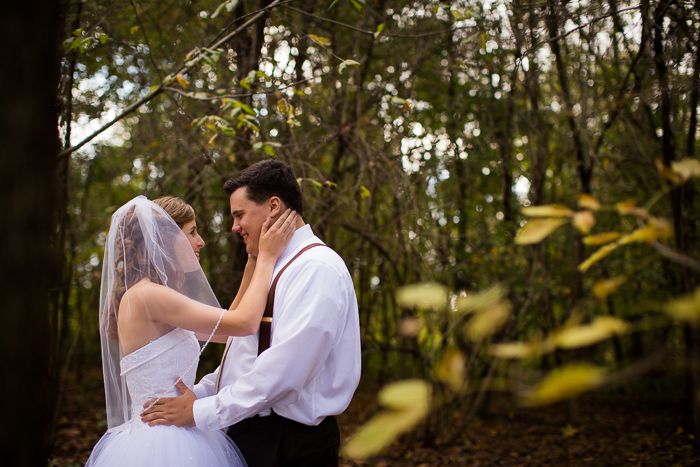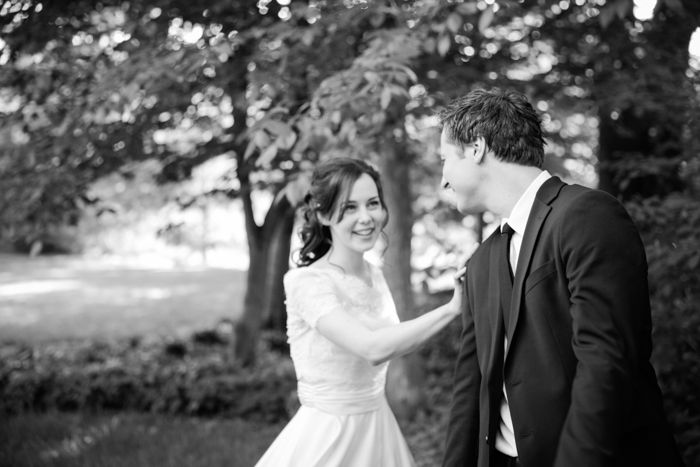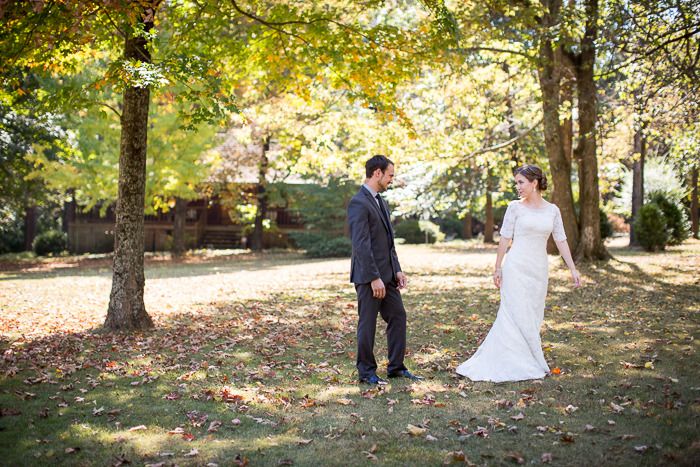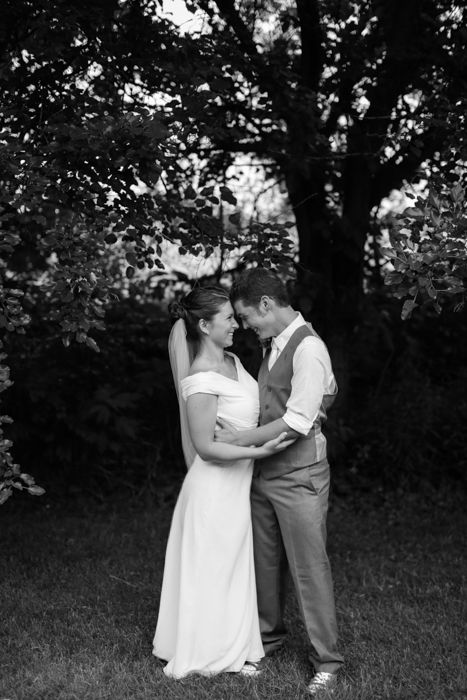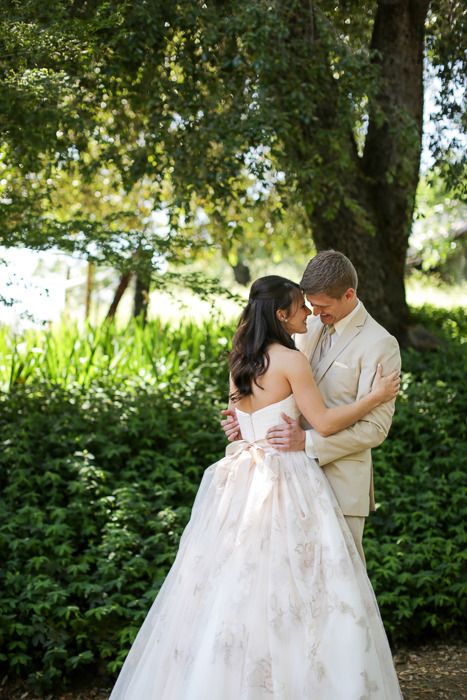 contact evy for clean, fresh, romantic photography