I hope you've been able to enter the last two giveaways of this week!
But if not now's the time to jump in!
My new website is launching this Friday and to show my excitement I'm giving away lots of cool stuff to you guys!
The third prize of this exciting week is….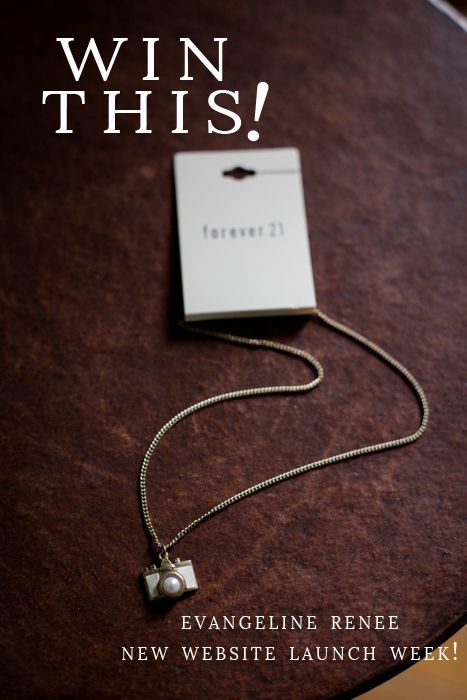 A beautiful Forever 21 camera necklace!
A friend once gave me a necklace like this and I liked it so much I wanted to give one away to you guys too!
So here's how to enter our third giveaway of the week!
You can have up to 6 entries by doing these six things.
2. Share this blog post link on Facebook
http://bit.ly/1tUPV4I
4. Tag three friends on this picture on my
Instagram
(go to my instagram for detailed instruction)
5. Re-post the picture above on your Instagram
6. Leave a comment on this blog post
After you've done one or more of these things leave a comment here telling me what you did so all your entries can be counted.
Small Print:
Contest ends at 11:59pm CST August 28th.
Winner will be announced the following week.
contact evy for clean, fresh, romantic photography