Where does one even start when blogging about your own younger sister's proposal story?
It's still kinda surreal. And yes, it makes me feel like I aged a couple years in just a few moments. How could she be old enough to get married already? We were just playing settlers in our 'covered red radio wagon' in the backyard.
Nevertheless I got married, and time didn't stop, so she's getting married too. And here's the story of how her man popped the big question…
Jordan texted me and asked if I was available for a secretive phone call. Of course in my mind this could only be one thing, he wanted to talk over proposal plans. He told me he wanted to propose to my sister in about three weeks, he wanted to do it on the same hill where he first saw her in '07, and he wanted me to shoot it. We talked over the best way to get her to the hill without being suspicious. It wasn't going to be the easiest thing to do because Olivia is a very suspicious type person. As in, it's hard to surprise her. I could just tell you the whole story from my perspective, but I thought you might want to hear it in Olivia and Jordan's own words…
Jordan says…
"…My desire was to ask her during the Christmas Season. Olivia knew that I planned to spend the holidays with her and her family in Chicago. However, I changed my flight to come in one day earlier than she expected which happened to be our ten month anniversary.
I was so nervous and scared, because I kept thinking that I was going to blow the surprise! Whenever I would talk to Olivia in the days leading up to my arrival, I would have to concentrate on every word and phrase that I said, because Olivia has such an eye and ear for detail that the slightest thing would arouse her suspicion. My prayer request was that it would be a surprise and the most special moment for her.
Thankfully, the day finally came; however, I was a nervous wreck! I arrived in Chicago in the afternoon and rented a vehicle to drive to the location that I had set up beforehand. The plan was to, at the precise time, have Olivia take a walk with her dad, sister Evy (Evangeline) and nephew Evin, up a little hill nearby that overlooked a beautiful meadow and winding little brook. It also happened to be the place where Olivia and I first met. The only downside to all of this was that it was December in Chicago which meant…cold, cold, cold! Thankfully, Olivia's love for Evin overcame the dissuading weather."
So what was Olivia thinking this whole time? Well in her own words…
"For a while I wasn't sure if it would actually work out for us to spend Christmas together. However, unbeknownst to me, Jordan had made arrangements and purchased a ticket months before hand. So when I told him about some tickets that I had found he went along with it, and plans were made for him to arrive Christmas Eve and spend a couple of weeks here with my family. Little did I know that he then proceeded to change his flight and come in a day early to surprise me! 🙂
So, Monday the 23rd arrived (which happened to be our ten month anniversary) and I was super excited about the fact that I would get to see Jordan the next day! My sister (Evy), her husband (Tim), and their boys were already in town for Christmas and Dad decided to take nephew Evin, and whoever else wanted to go, out for a walk in the snow. Now if you know me, you will probably know that I don't appreciate the cold weather as much as some, however, Evy was going and she had offered to turn it into a photo shoot for me . So I agreed to brave the bitter cold and accompany them on a walk around the nearby property.
As we walked, Evy snapped a few pictures here and there. We then made our way across the street and up the hill that overlooks a scenic lake. Just as we got to the top of the hill, Jordan jumps out from behind some pine trees, says "Happy Anniversary, Babe!", and then made me the happiest girl in the world by asking me to marry him!!"
Well, Olivia said yes, and the rest is history…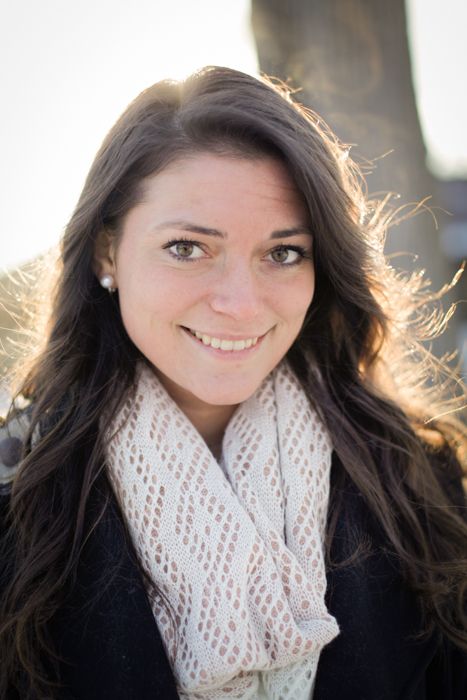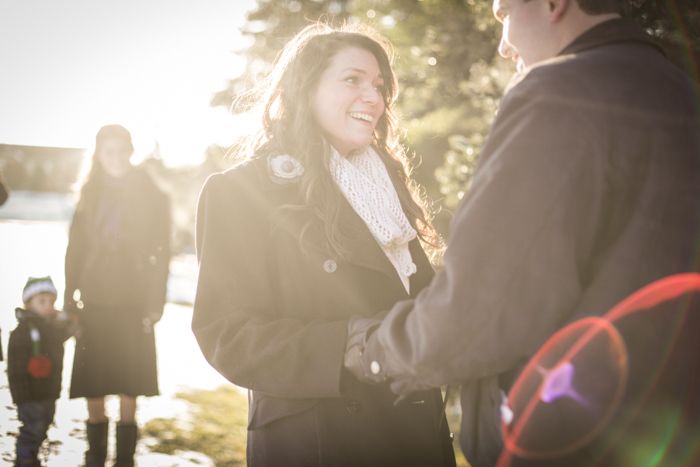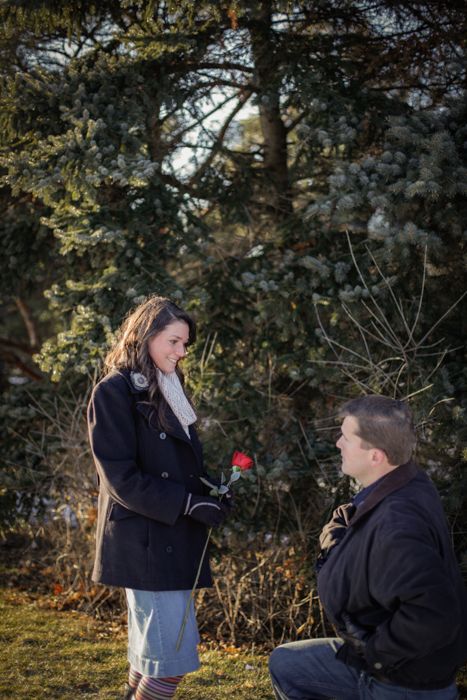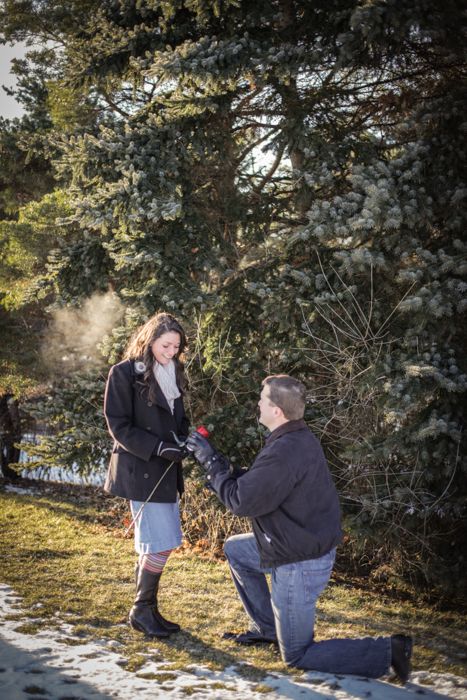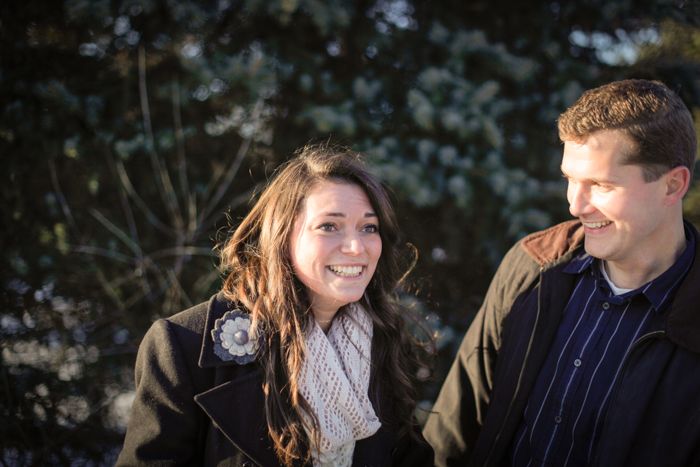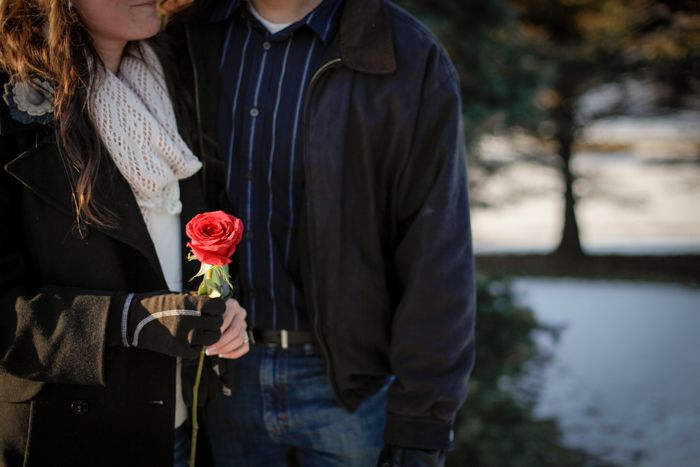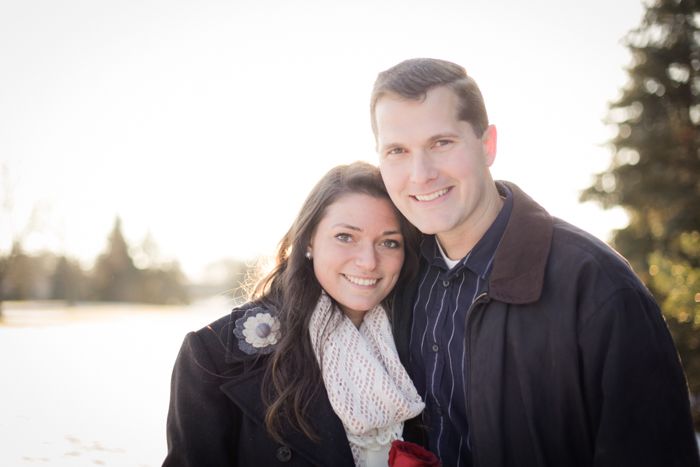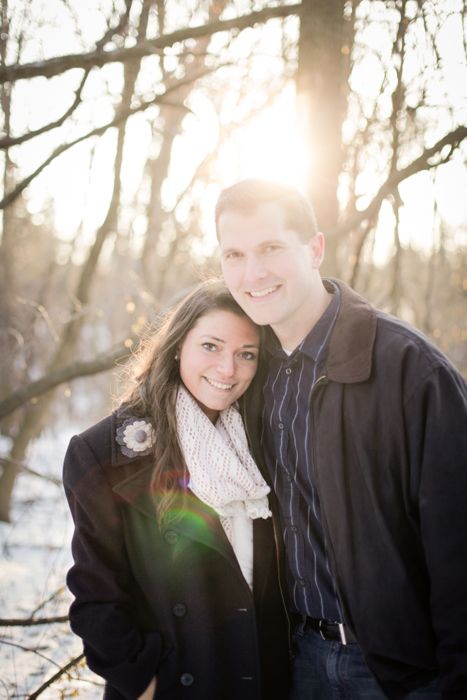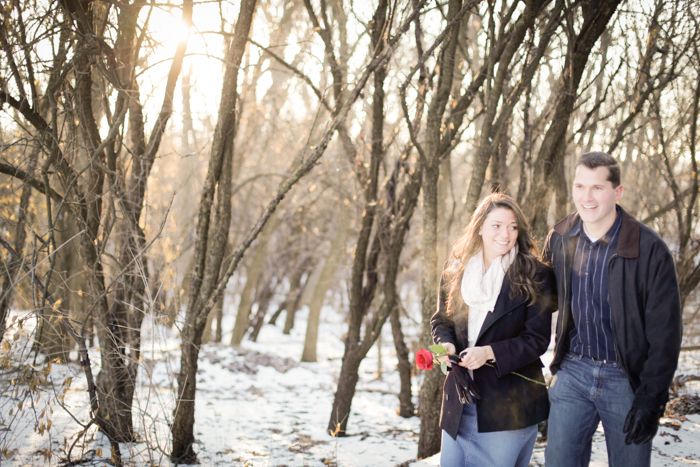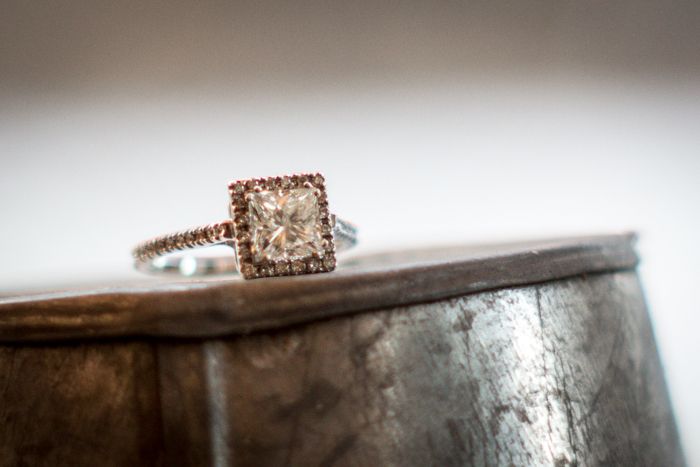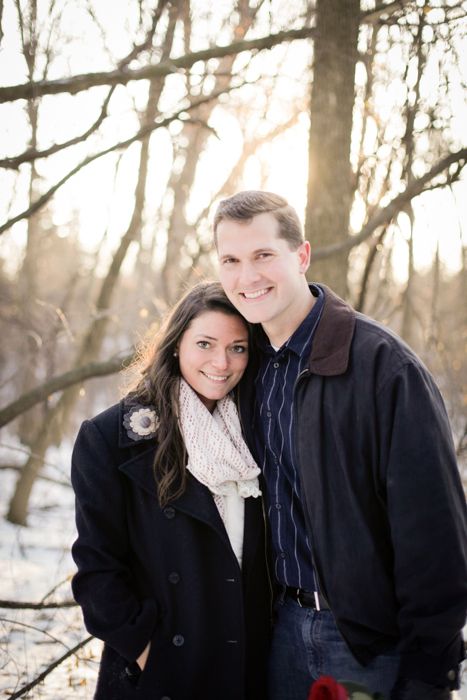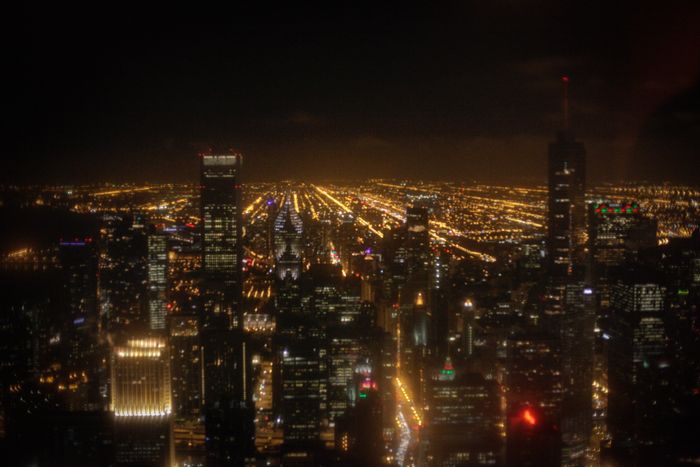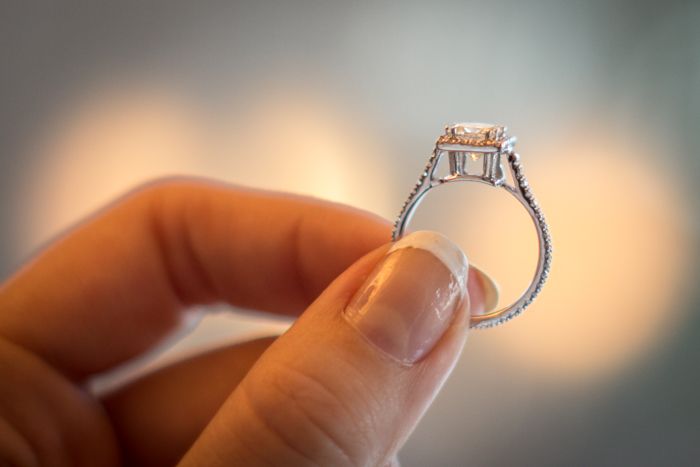 Yep, never seen her (or him) quite this happy.
Congrats you two lovebirds!
contact evy for clean, fresh, romantic photography