I thought it might be entertaining to see what a day in my life as a wedding photographer looks like.
Of course not all my locations are the same, brides and grooms are different, and I'm not always shooting close to a lake (Although I would love too. Eventually I'll be shooting all my weddings close to water.) but for this wedding I was, and it was a blast!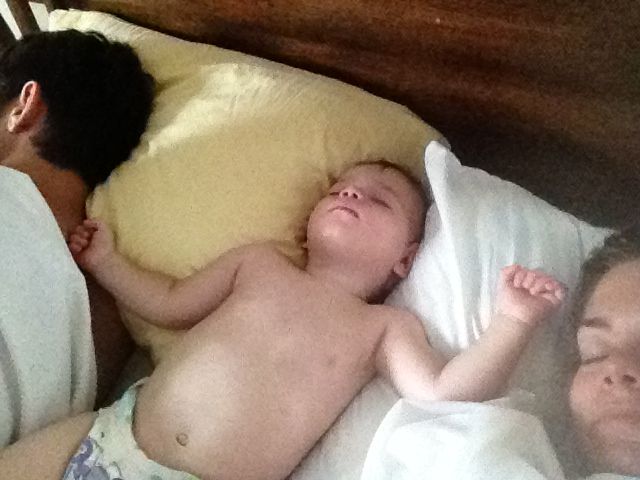 As the sun peeks through the window of our lake house this is what you would see. Yes, my son usually has pjs on, but this night was extremely hot and the AC wasn't working…actually there wasn't AC. See, photographers don't have rockstar lives 😉
After I made sure all my morning routine was done, all my cameras were ready to go, all my cards were formatted, all the batteries were charged and etc. I knew where I needed to be and when, I took off running to the lake. My clients didn't need me to show up till 10ish so I wanted to be there around 9:15. I'm normally the first one there and one of the last to leave. I like to be available to my clients whenever they need me and I don't like to charge per hour. I just come early and stay late to make sure my bride and groom aren't getting any time pressure from me, their photographer. That's the last thing they need from me, they'll have enough from everything else. Now if you're a photographer and you charge per hour, I'm not condemning in the least, if that works for you, great!
So, I ran to the lake for a quick early morning swim and it was wonderful.
After my little swim I came back to get ready, grab my gear, take care of what needs to be taken care of (Apparently taking this cheesy picture was a part of that.) and I'm off.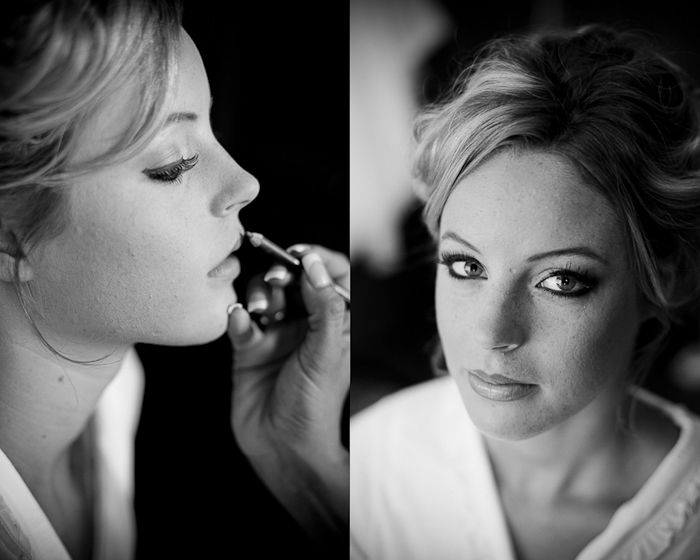 I got there early, and started right in shooting. I got to capture this beautiful girl getting ready for one of the biggest events of her life.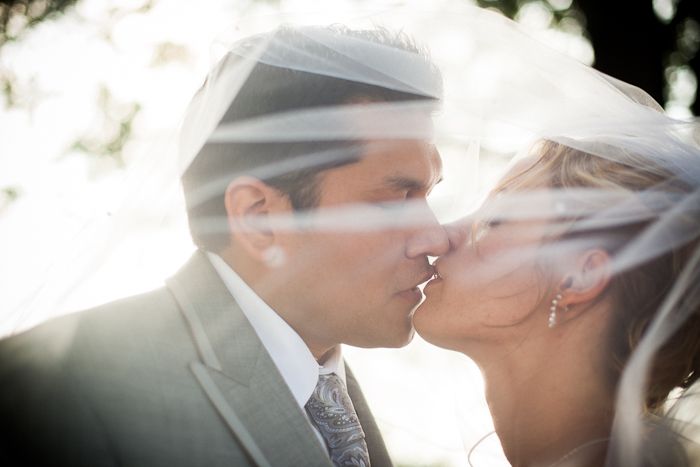 I've already put many of Em and Beto's images on this blog so I won't put any more in this post, but you all have an idea of what wedding photographer's do.
After any wedding I make sure I'm not needed anymore by my couple and then I am ready for beeed!
But I can't go to bed yet. If I can find internet I try to blog a sneak peek of the day on here. I make sure all the images are backed-up and safe, put all the gear away and theeen I'm ready for bed. As you know at this wedding location there was a lake, and I've already stated it was a really hot weekend and our cabin didn't have AC, so what was I to do? Run into the lake as soon as I possibly could. Yes, I literally ran into the lake, shooting outfit and all.
It was really shallow so the whole jumping in thing didn't work so well, but at least I got cooled off.
So yeah, that was my day, in a nut shell of course.
contact evy for clean, fresh, romantic photography